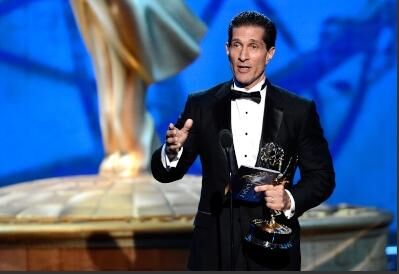 Peewee Piemonte, two time Emmy winner (2011 & 2012) for "Outstanding Stunt Coordination" credits his cast, crew, writers and producers, for giving him and the show, the receipe for success.
Peewee's stunt coordinator credits include current shows, "The Newsroom" for Aaron Sorkin/HBO, "Person of Interest" for CBS, and "Monday Mornings" for TNT. Some of his past credits include "Unaccompanied Minors" for Warner Brothers, Sony's Vacancy 2, "Numb3rs"for CBS, "The Defenders", "CSI Miami", and Baryy Levinson's "What Just Happened" starring Robert DeNiro.
Peewee Piemonte is also a member of the "Stuntmen's Association of Motion Pictures", SAG/AFTRA and President of JMP Productions Inc.
JMP Productions Inc
10153 1/2 Riverside Dr #149
North Hollywood Ca 91603
(818) 567-1377 office
www.jmpproductionsinc.com
www.peeweepiemonte.com